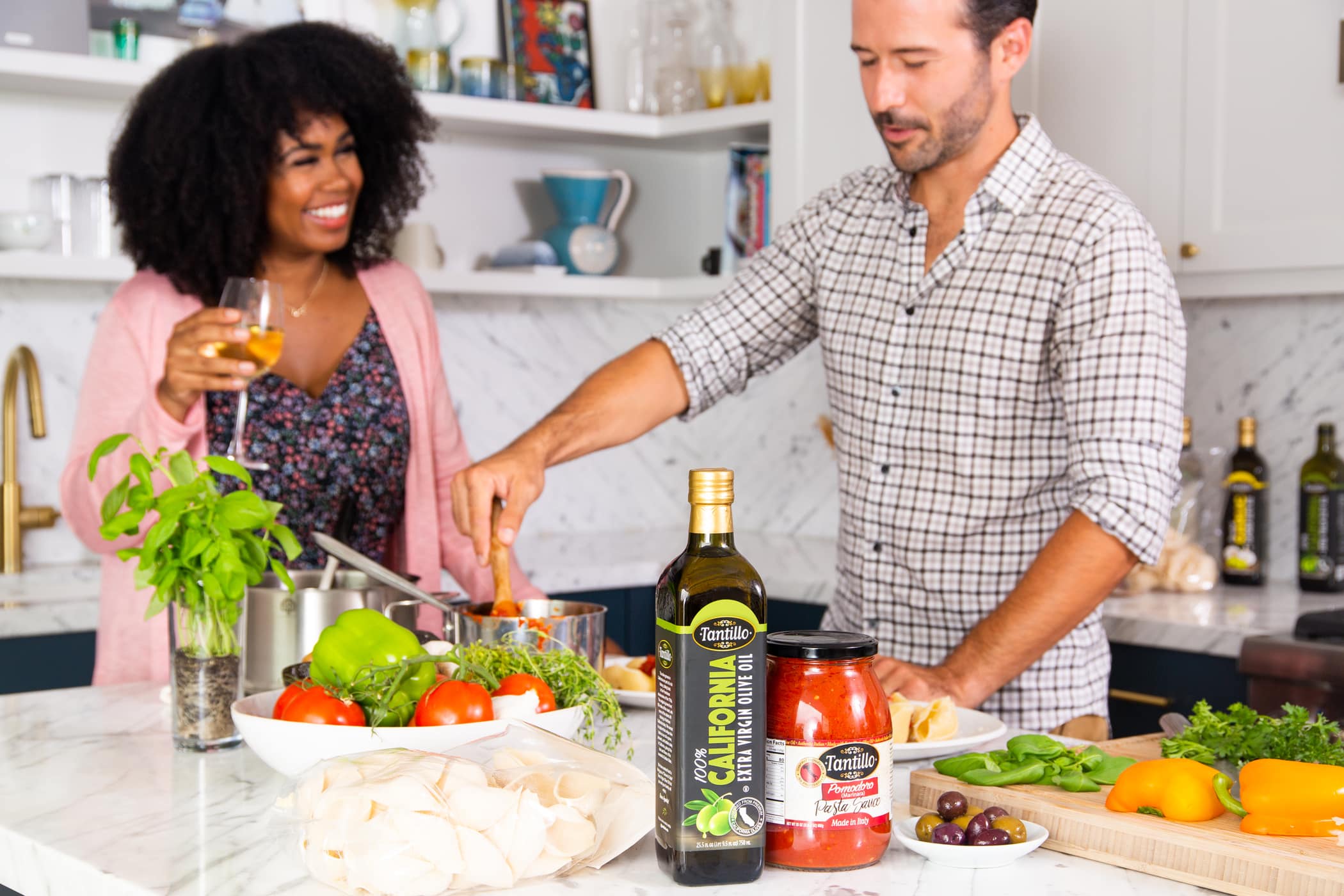 The perfect pasta matched with the perfect pasta sauce!
Our imported pasta is bronze cut, so what does this mean? It refers to how the pasta is made. Today most pastas are created using a Teflon system, which makes the pasta slippery and the sauce will come right off. Pastas that are created using the old world bronze cut technique have a much rougher surface area, which allows the sauce to stick to it and makes every bite packed with flavor!
Plus, you'll see the difference when cooking our pasta because it's made of only high quality organic durum wheat semolina.
Oh, and the perfect pasta sauce. The most important ingredient for any sauce are the tomatoes that it's made with. Our sauce features tomatoes that are grown in the famous Parma Region of Italy. This region is world renown for cultivating some of the finest tomatoes due to its nutrient dense soil and sunny climate.