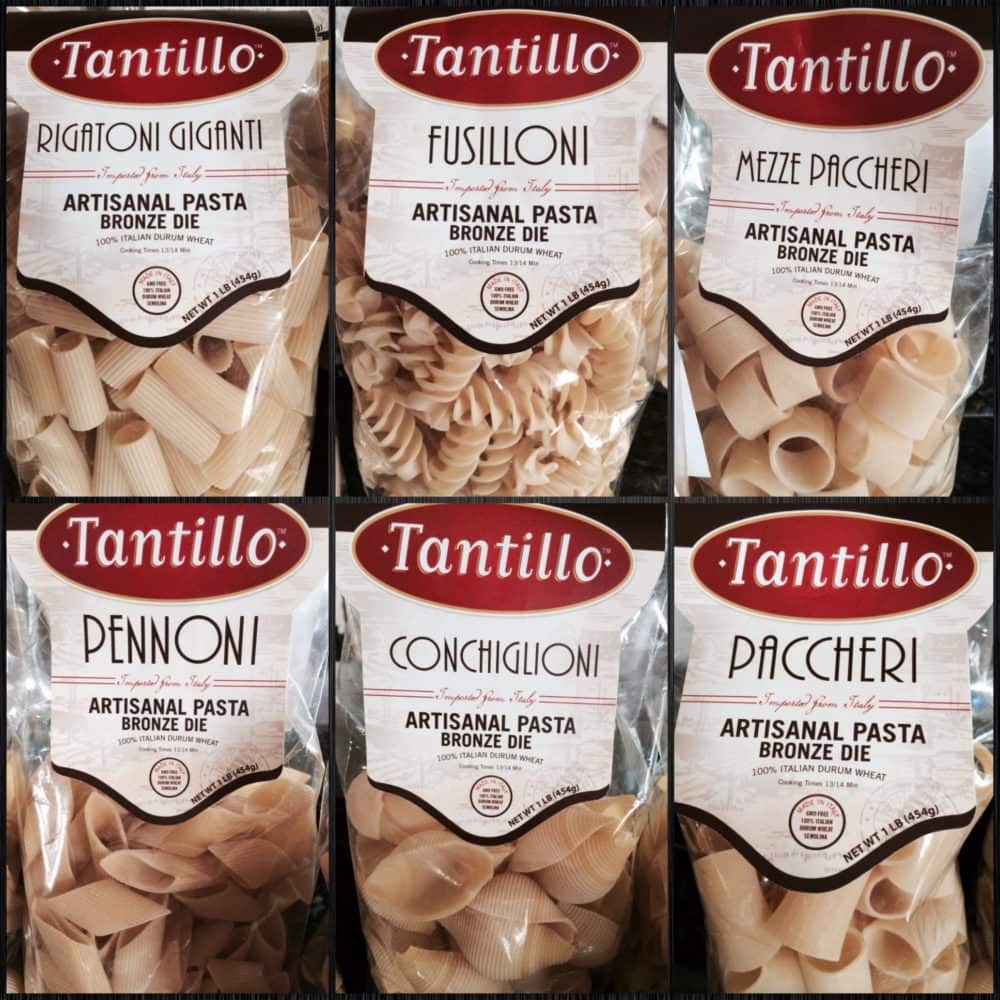 Pasta, pasta, pasta! We've paired 100% Italian durum wheat with a special bronze die cut, a more complex flavor and rougher surface is achieved. Simply delicious.
Here's a guide to cooking the Tantillo Artisanal Pasta:
Conchiglioni: 10/11 min
Fusilloni : 7/8 min
Mezzi Paccheri: 10/11 min
Paccheri: 10/11 min
Pennoni: 11/12 min
Rigatoni: 11/12 min
BUON APPETITO!