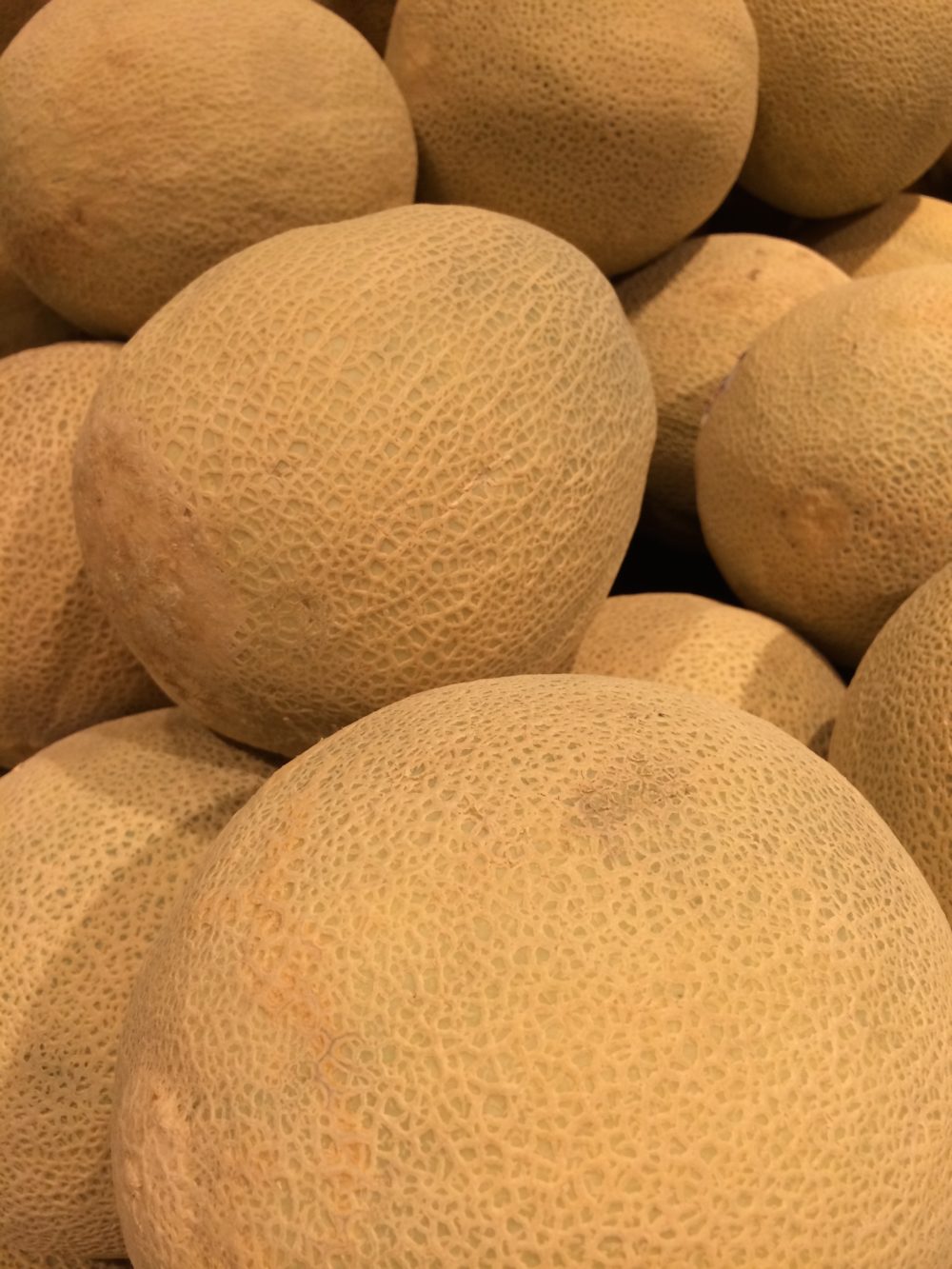 Our family loves cantaloupe. What's not to love about this juicy, sweet melon? Just like watermelon, I think it's a perfect staple of summer fruit (especially since they grow the best in warm weather.) When you're picking out cantaloupe in the store, smell it. If it smells good, it will taste just as delicious. They should also be firm with just a little give to them. Cantaloupes are picked before they're completely ripe, so once home they can take up to four days to ripen. Don't worry though it doesn't change the sugar content. Leave it on the counter until they are ripe, or until they have been cut- after that they belong in the refrigerator, and can last up to 3 days. My favorite way to eat a cantaloupe is to cut it in half, scoop out the rind, and eat the rest with a spoon!
Some fruits aren't lucky enough to have their beautiful vibrant beauty shine on the outside. We need to look beyond the exterior and get into what could be so sweet if we just took the time to try. Some fruits define the phrase "beauty lies within." I am not being metaphorical; Cantaloupes are just plain ugly until you cut them open. And then, Voila! Hello sunshine orange.
Cantaloupes grow the best in the summer months, weather warms up and juicy melons pop into our stores. What is wonderful about this melon is that it is very high in vitamin A, C and dietary fiber but it is actually a low calorie fruit…it's like it knows that we eat it during bikini season.
"Cantaloupes all look the same how do I know when to pick to them out." Dry your eyes, dear. I'm here for you. When you are picking out cantaloupe in the store, look for ones that are heavy for its size, clean rinds, not overly shiny and without any cuts or bruises.
**Courtesy of Stephanie Tantillo