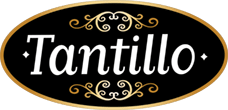 2 boneless skinless chicken breasts
1/2 cup yellow onions, peeled and minced
2 garlic cloves, peeled and minced
1 package mezzi paccheri pasta
2 tablespoons fresh basil, chopped
2 tablespoons grated parmesan cheese
1
Place chicken on a clean work surface or cutting board, cover with plastic wrap, and lightly pound with a meat mallet until even in size and thickness.
2
Season with salt and pepper.
3
Heat olive oil in a large, high-sided skillet over medium-high heat.
4
Carefully place chicken into the pan and sear for 3-4 minutes per side, or until the internal temperature reaches 160°F.
5
Let the chicken rest for 5 minutes before slicing or dicing.
6
Using the same pan, sauté onions for 3 minutes or until fragrant and slightly translucent.
8
Reduce the heat to medium-low and let simmer for 10 minutes, stirring frequently.
9
While the sauce is simmering, bring a large pot of salted water to a boil over high heat.
10
Stir in the mezzi paccheri pasta and boil for 8-10 minutes, then drain and rinse.
11
Add cooked pasta and chicken to the skillet and stir, coating the noodles in the sauce. Serve topped with fresh basil and parmesan.